Thinking about the future
Discover how Garden House Design thinking about the environment and how it is implemented throughout our working environment. The smallest changes make the biggest of differences and  therefore, what we do as a team, all contributes to saving our planet. 
Gather ideas yourself on outdoor living and how you can be conscious about the world around you, as well as enjoying it. We want everyone to live outdoors to their full potential and therefore, help mother nature too. From the plants we use on our Trade Stands to our recycling policy, we do our very best to help our planet as best we can. 
Looking for inspiration? Visit our Portfolio to gather ideas for your dream outdoor space. 
It's important to be green
Taking care of our planet is more important than ever and being a business that loves to live outdoors, we believe doing what we can to save our environment is a priority. Therefore, we wanted to talk with you how the smallest of changes have impacted on how we keep green.
Our GHD HQ
At the Garden House Design offices, we do our bit to be conscious of our environment. We have separate bins and skips for recycling and general waste, so we can make sure we recycle on a daily basis. We also use digital files such as pdfs to send to our clients and suppliers in order to avoid paper usage where possible. We even have a printer that uses a more eco friendly approach to refrain from ink wastage. In our display area, we have plants that are maintained and looked after 365 days of the year. We have also planted bee-friendly plants to allow bees to pollinate in our display area. Our amazing team even re-purposed some delivery palettes and turned them into our Showroom lights!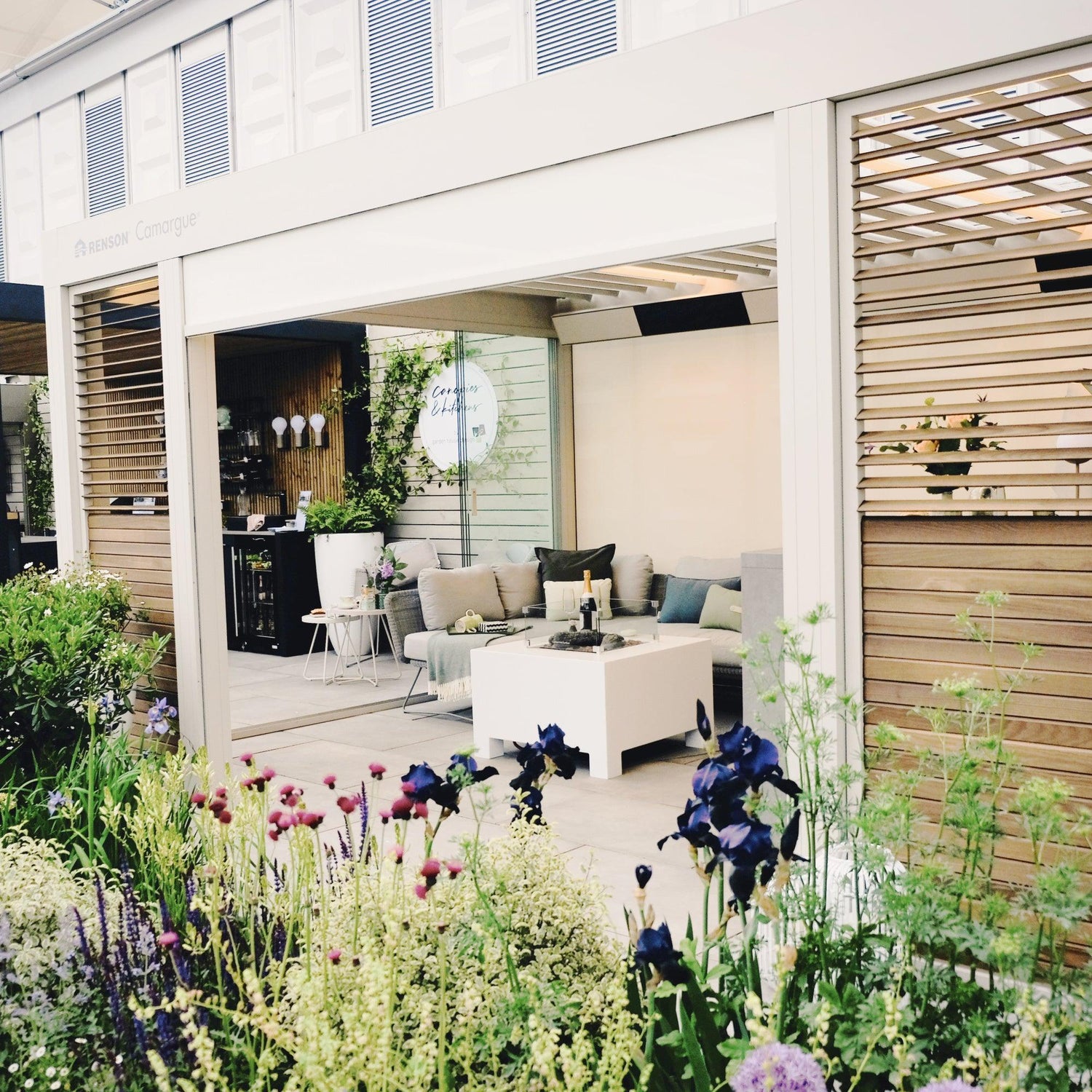 Trade Stands & Exhibitions
When we are showing you what we can do at the RHS Chelsea Flower Show or at Hampton Court Flower Show, we are still conscious of how we can do our bit for the environment. Our staff on our stands will have a bin hidden away for them to make sure all waste is disposed of neatly and safely. Our team create QR codes to provide information to you on the stand, so there is minimal paper usage. All our plants that have been planted for the stand, will be re-planted again in our display area back at GHD HQ.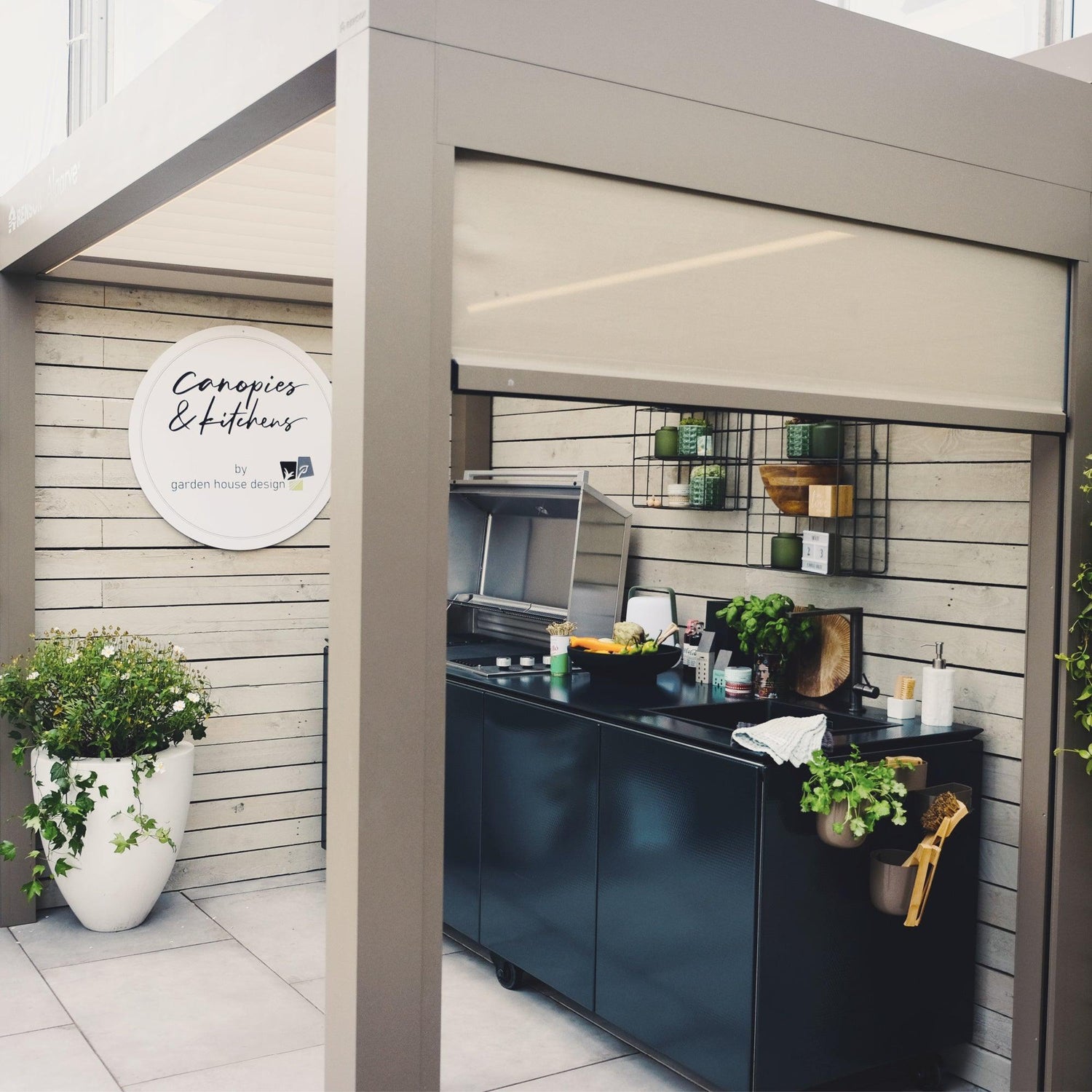 It doesn't end with us...
As well as we do our bit for the environment, our supliers also are very conscious about being green. We choose certain products and ideas that accompany this idea and allow the opportunity for our client's to be more environmentally friendly.
Our Sit & Heat cushions allow saving on energy by having a charging battery pack inserted into the chair. This allows energy to not be wasted, as the cushion heats you, not your outdoor space. Cane-Line have created some amazing products that are made from recycled materials and consider the materials they use. Our canopies are built to last and can be adapted to your desires. The Vlaze ADAPT outdoor kitchen range are fully recyclable and are handmade from stainless steel, with vitreous glazes.
Time to grow
As a small business we are constantly growing and learning about how we impact our environment. We strive to develop our knowledge and create ways in order to help our world outdoors. Our amazing team love to live outdoors, so as individuals we all do our bit too. Even if that is clearing up rubbish we find on our beaches or recycling efficiently. We can all do more to protect our environment and learn to maintain our natural habitats. Therefore, living outdoors is always a passion to Garden House Design and all that comes with it.
Fancy a coffee and a chat?
Contact us to book an appointment with a member of our team.
Alternatively you can fill out the form below to get in touch with a member of our team.