Feeling Floral at the RHS Chelsea Flower Show 2023
Want to know what plants we had at The RHS Chelsea Flower Show this year? Well, we have created a list of plants that weplanted on our Trade Stand and Boodle's Trade Stand. Our Managing Director, Rod Winrow has written a few words about our inspiration and creation of the planting at Chelsea on our stand. Gather ideas for your own garden and home. 
Visit our Portfolio to discover our Trade Stand at the RHS Chelsea Flower Show!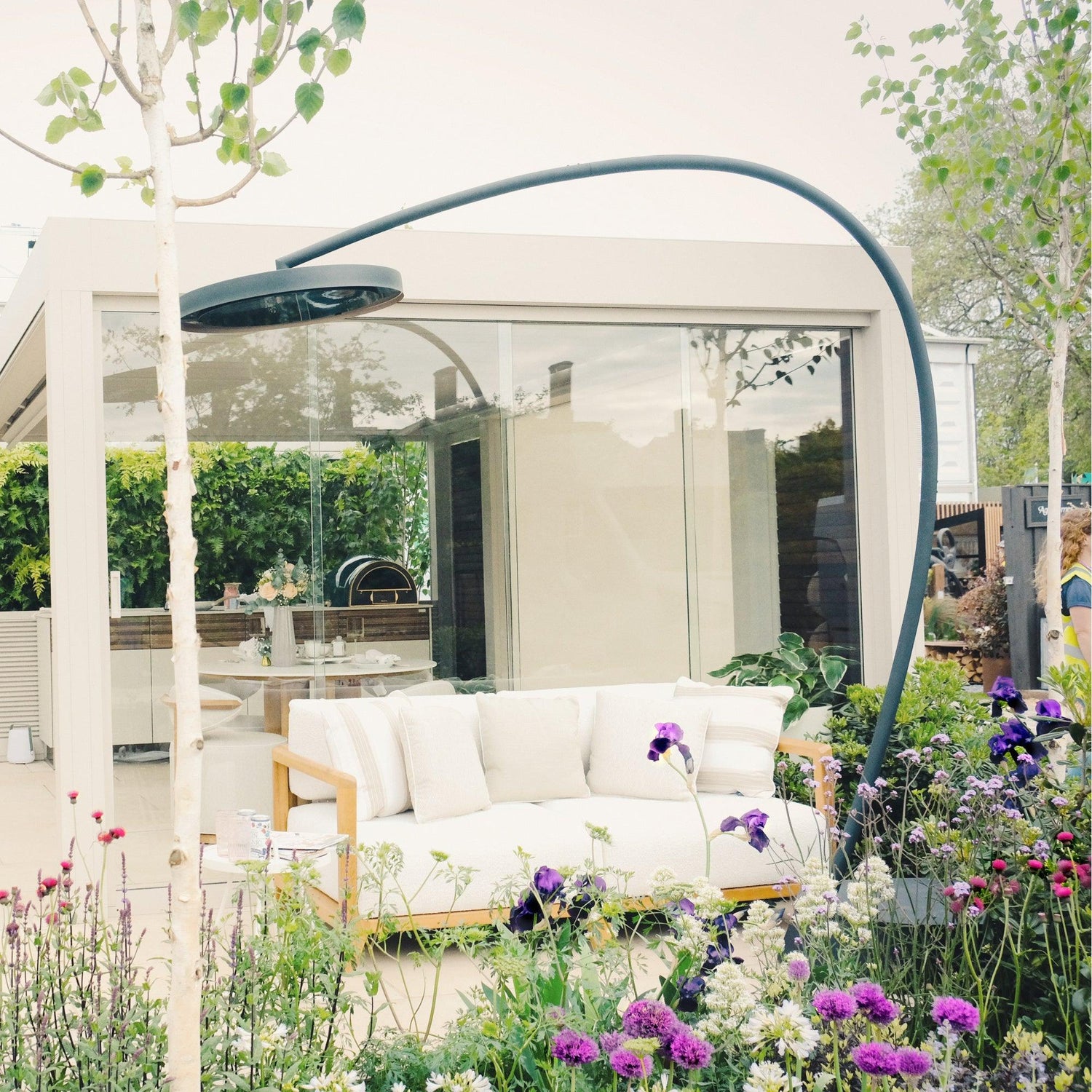 5 Star Award-Winning Trade Stand 2023
We are really proud with another 5 stars at Chelsea 2023, a fantastic combination of floral displays, great products and styling, and of course, our amazing GHD Team.
Our Planting this year took our stand to another level using a combination of readily available evergreen shrubs and colour punctuation provided by herbaceous and perennial plants. The colour palette and artistic direction was led by Cherry Carmen (Click this to learn about her!), using the structure and colours to create a living piece of art. The choice of seasonal colour and flowers really helped our visitors to enjoy the show and we were practically pleased to see so many honeybees coming to say "hi".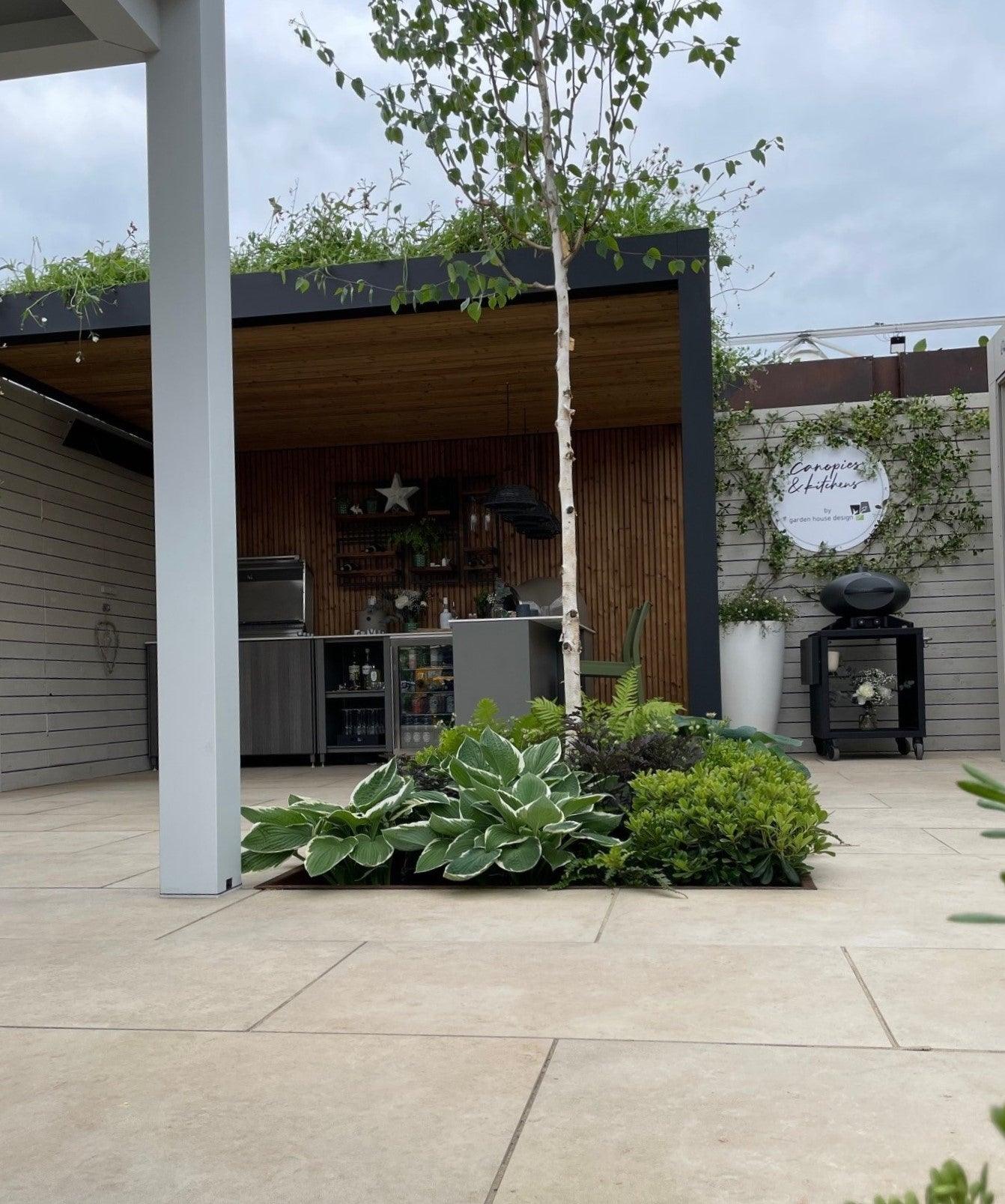 Something New...
Due to our limited space available for planting, we also included a living wall to add vertical interest to our garden, and also, to help improve biodiversity even for a short time. The wall was predominantly ferns and shade loving plants, such as pachysandra with an environment that was created for the shade generated by our Camargue Louvered Roof Canopy. The living wall system we used was from Plantbox.
On our flat Maluwi Fixed Roof Canopy roof, we created a wildflower meadow to offer colour, height, and playfulness to the roof. We used Lindum Wildflower Turf, who delivered direct to us at Chelsea Flower Show.
The central planting was another shady area, which we designed as a sunken area to soften the large area of porcelain paving provided by London Stone- Thanks for the sponsorship! The shady area was formed predominantly from mixed foliage offered by hostas and pittosporums.
Trees that looked the bees knees.
Height was incorporated into the design by 3 gorgeous Betula Jacquemontii single stem trees and 1 Betula Jacquemontii multiple stem. We chose these due to the lovely green foliage, but also the interest added by the silver bark.
All our plants and trees are carefully transported back to our West Sussex showroom area, where we either use them in client's gardens, our own gardens or to refresh the showroom area. In effect, 95% of the plants and trees are re-used.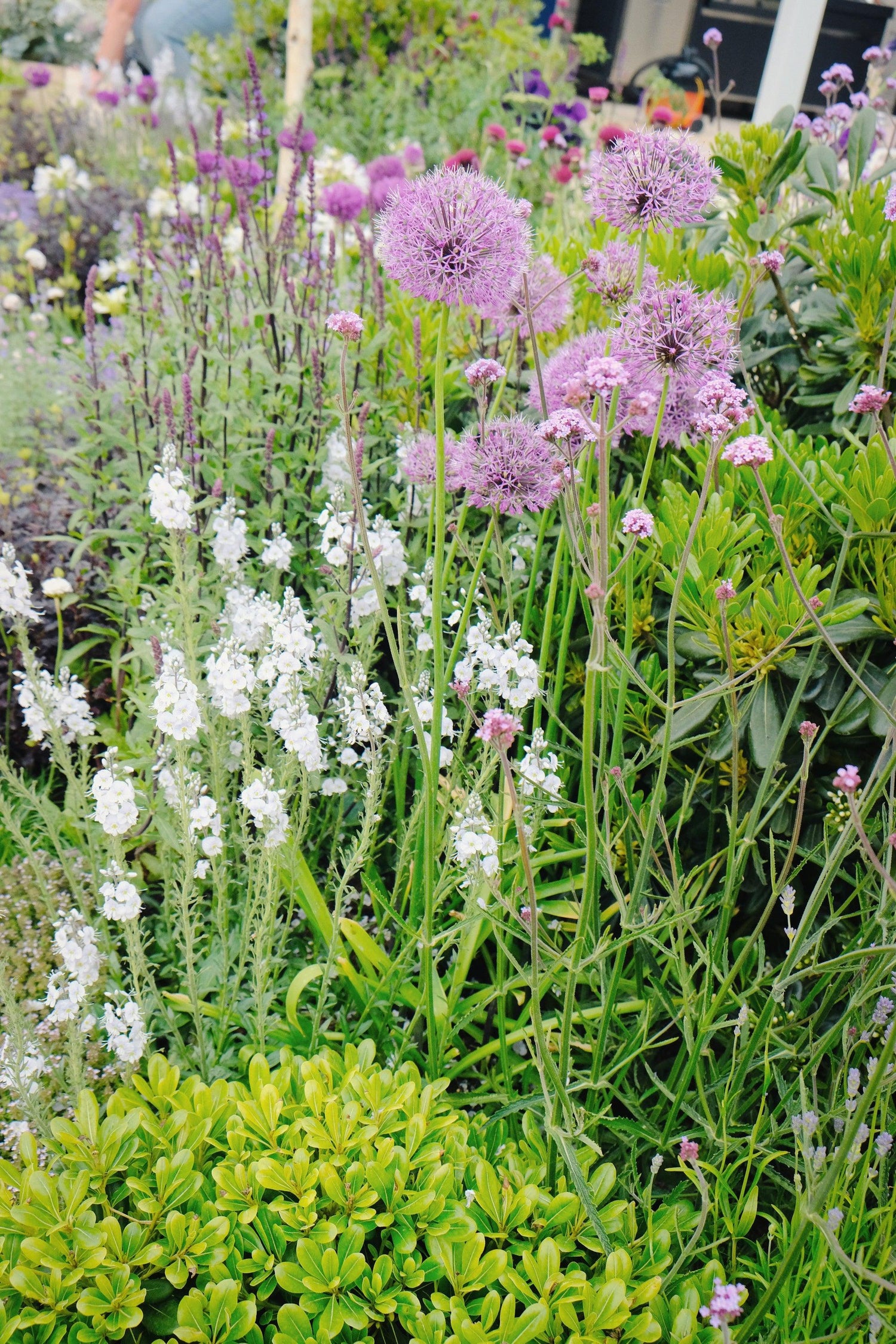 Garden House Design's Planting
Here is a list of our planting on our stand, for you to get some inspiration for your garden:
Hosta Francee
Actaea Chocoholic
Iris Sable
Veronica Tissington White
Salvia Cardonna
Cenolophium Denudatum
Agapanthus Aficanus Albus
Allium Jesdianum Shing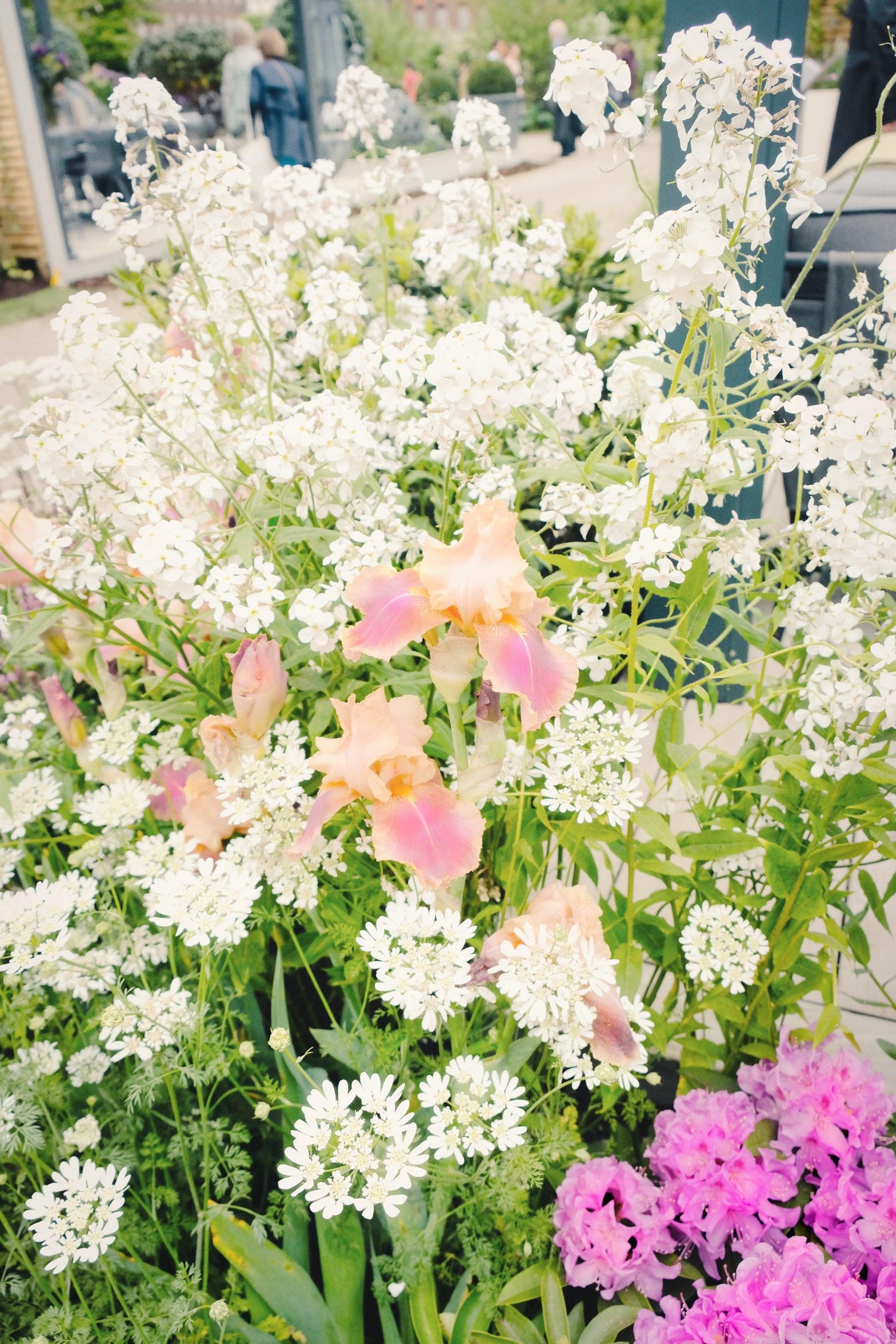 Boodle's Planting
Here is the list of flowers on their stand:
Hesperis Matronalis Var
Abliflora
Orlaya Grandiflora
Iris Carnaby
Iris Maderia Belle
Rhododendron Anah Kruschke
Rhododendron Percy Wiseman
Scabiosa Pink Mist
Geum Pink Petticoats
Salvia Pink Inspiration
Salvia Schneehugel
If you would be interested in us helping with planting design plans, please give us a call, we love talking plants.
Again, a big thank you to Cherry and her planting team.
Author: Rod Winrow- Managing Director at Garden House Design
Published 02/06/23
Fancy a coffee and a chat?
Contact us to book an appointment with a member of our team.
Alternatively you can fill out the form below to get in touch with a member of our team.